Mora is a Swedish water tap manufacturer. For a next generation portfolio they were looking for a new approach to express Scandinavian water luxury, both in aesthetics and experience. Having a big heritage in traditional manufacturing, a minimalistic design approach was chosen focusing on expressing visual excitement though form and haptical enjoyment through cmf and ux design. Enhancing your daily rituals has been the key phrase during the project, putting the focus on simplicity and comfort. Luxury in Scandinavia is closely related to nature and relaxation. The outlet design allows for a very fluent and soft output of the water, bringing your own spring into your bathroom.
"How can water luxury be translated in a modern and minimalistic way?"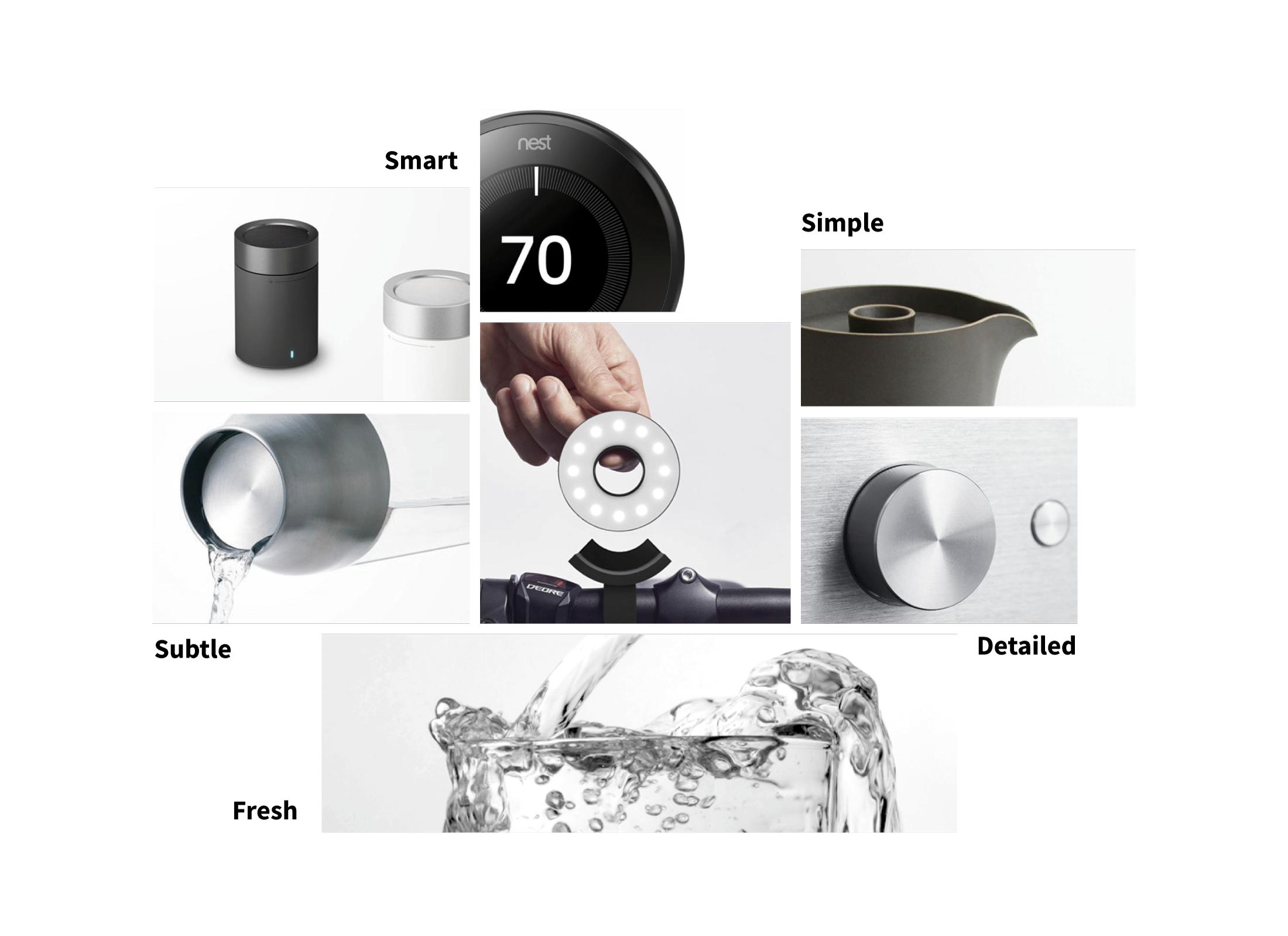 ---
Comfortable
One single push is all you need to activate the tap. The reduced interface simplifies the act while providing a visually exciting interaction.
Intelligent
It automatically adapts to your average usage and adjusts temperature and flow. Usally during specific times of the day a certain temperature and amount of water is used.
Natural
A smooth and vivid stream provides a gentle experience for your hands. By changing the output of the water to produce a dynamic motion a much more natural and feeling can be achieved.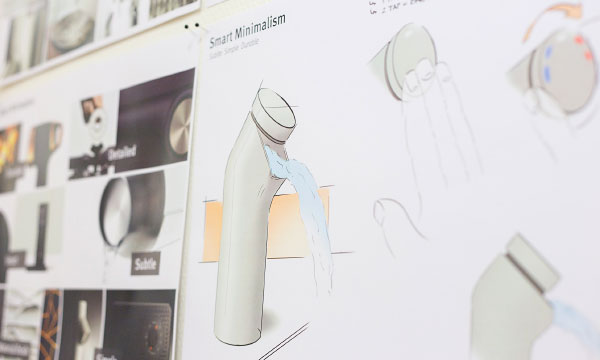 Concept
Different user scenarios were evaluated through simple visualisations, expressing the interaction.
Ergonomics
Foam models helped validating measurements and detailing the form.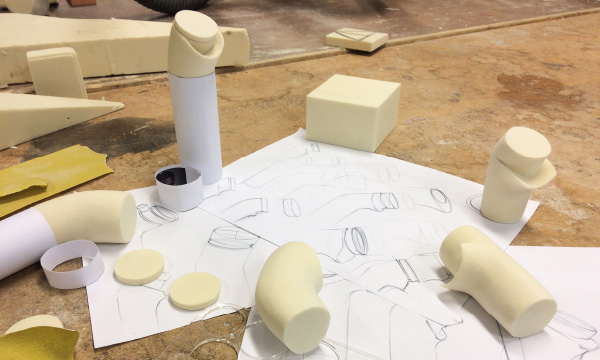 Experience
A sketch movie was created to design and validate the process and the user experience.
Timer mode
Push once to enable the timer mode. It automatically will adapt to your daily needs and indicates the reminding time through the vanishing light.
Continuous mode
Push twice to start a continuous flow and once more to stop.
Temperature
Turn the knob to adjust the temperature. On startup it is set to your most used one during the time of day.
Flow mode
Push and hold to increase the waterflow.